Picton Theatre Group Inc.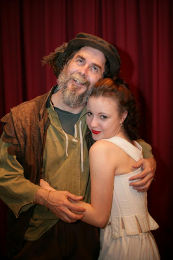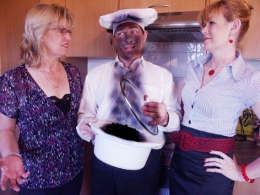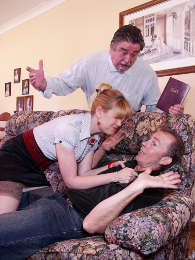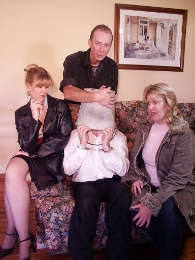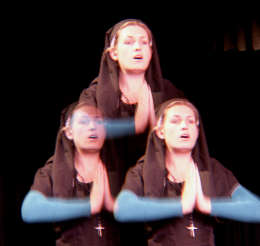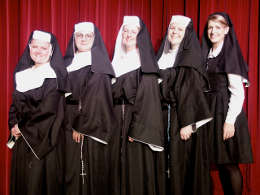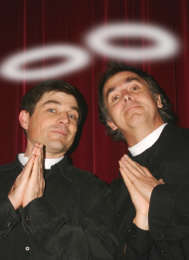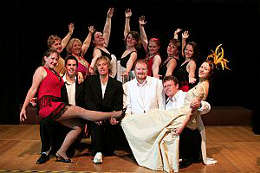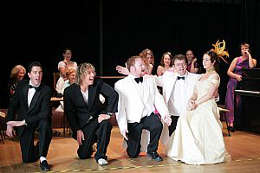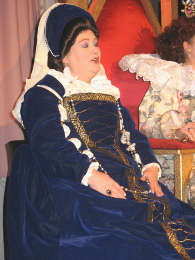 About Us
Our History
The Picton Theatre Group was started by a few dedicated people in 1977 who could see the need for amateur theatre in the local community. 2018 is the 40th Anniversary of PTG's first show.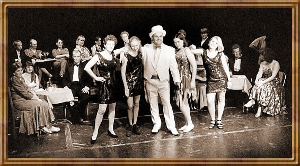 In 1977 interest started to build for a local theatre group and it was decided to hold auditions for
"The Pajama Game"
.
After many rehearsals the play was finally presented to the local community and played to full houses, with the first weekend performances on March 18th and 19th in 1978.
Over the years the Picton Theatre Group has performed for patients at Queen Victoria Hospital, Stonequarry Lodge, Warragamba Jack Donohue Festival, Carols by Candlelight, Wollondilly Evening View Club and Highlands View Club.
Pantomime is another successful venture for the Picton Theatre Group with
"Babes in the Woods"
and
"Cinderella's Christmas"
as well as the premier of
"The Spirit of Christmas"
.
The Picton Theatre Group has also presented several successful Music Hall Shows, reviews, lesser known comedies, dramas and innovative plays.
Our Aim
To present amateur theatre of high quality, and at a reasonable price for the whole community to enjoy. We also to have lots of fun!

What We Do
The Picton Theatre Group is a non-profit community based organization, run by volunteers for nearly 40 years, providing affordable entertainment to the Wollondilly community.
We stage entertaining shows 2-3 times per year offering a unique BYO Dinner & Show package.
We perform predominantly comedies, dramas & musicals, we also have a costume hire dept.
With professional theatre prices making live theatre prohibitive to young families and seniors, we endeavor to keep our prices as low as possible offering exceptional value for money with ticket prices for show only, dinner & show, concession prices.

With most evening performances we offer:
Dinner and Show - Our dinners are a gourmet buffet style with coffee, tea, & dessert included.
Show only - $25 & $15 Concession
* prices include GST & booking fee

See the bookings page for more information.

Youth in Theatre
Encouraging youth is very important to us.
Youth productions such as pantomimes being staged again, with the next one at the startt of next year.

Local Businesses
Local businesses are always invited to participate with our publicity of shows, contributions to support our show raffle prizes and production requirements, ie. set materials and props. Contact our President if you want to assist us.

We would like to give an ongoing thank you to the local businesses who currently support us. It is much appreciated.
See the links page for some of the businesses which regularly support us.

Fundraising for Charity
We support local charities by granting them Charity performance nights, to help raise funds for their particular causes. So far we have helped raise in excess of $15,000 for local charities. Our latest show "Razzamattazz" donated all our raffle prize monies to the refief fund for the Picton town flood in June 2016.

Contact Us







[contact=Events Co-Ordinator]Vacant

Help Us
Do you have experience in light or sound?
No - Do you want to learn?

The skills learned will give you valuable experience for later shows and career opportunities.
Even if performing is not your cup of tea, there are still plenty of ways to be involved with Picton Theatre Group.

We need:
Stage managers
Stage hands
Lighting
Sound
Wardrobe
Props
Publicity
Make-up
Set design and construction

See the "get involved" page for more info!

We use local talent for script writing and production and try to get youth involved in all our productions.

Meetings are held at 7:00pm on the 2nd Monday, bi-monthly.