Picton Theatre Group Inc.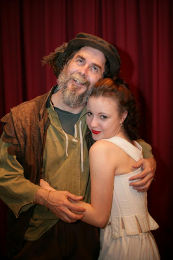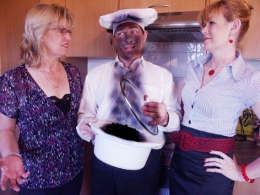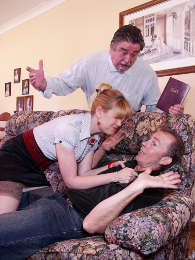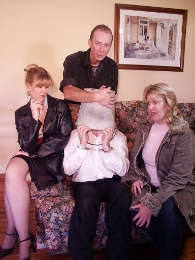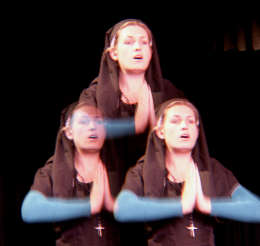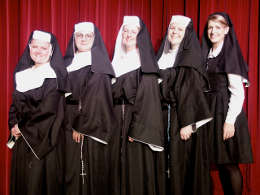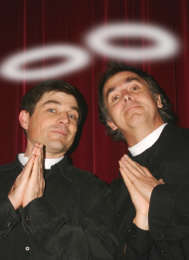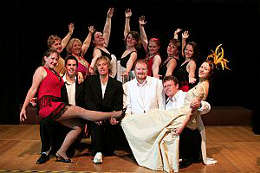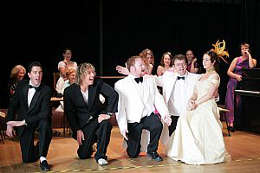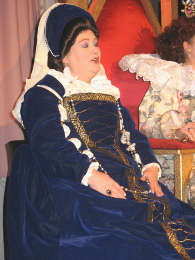 "A Christmas Carol"
BOOK NOW for tickets
The next show for PTG wil be that Dicken's classic with a Christmas in July theme, "A Christmas Carol".
Tickets are available to book now on the Trybooking website. This show is that classic Dickens tale of the Ghost of Christmas calling upon old Ebenezer Scrooge to warn him he will have to account for his selfish ways.
There is a great cast who've been rehearsaing for the last few months, and the dinner and show option is also available to purchase for evening shows.
Opening show Sunday 9th July (dinner and show), Doors open at 4.30pm, dinner at 5pm and show commences at 6pm.
Followed by a Matinee and dinner show on 15th, 22nd & 29th July 2023.
Matinees commence at 2pm (doors open at 1.30pm) and dinner shows at 7.00pm (doors open at 6pm and dinner served at 6.00pm).
"Click here to book and buy tickets"

Ticket prices: Dinner & Show $65, Concession $55; Show only (evening) $30, Concession (evening) $20;
Matinees $25 Adults and $15 child.
Buffet style dinner, dessert and tea/coffee.
LOCATION
Wollondilly Shire Hall
44 Menangle Street Picton 2571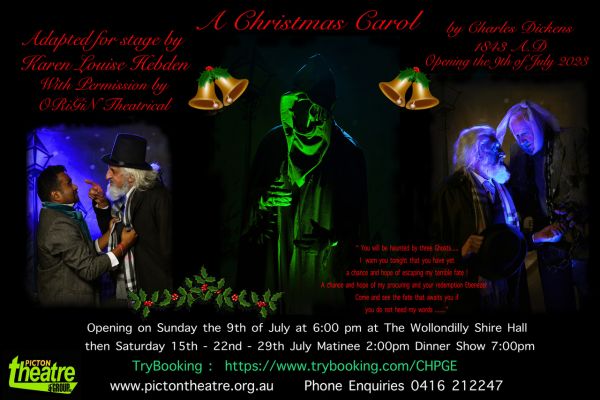 All cast, and everyone in PTG are volunteers as a local community theatre group.
We look forward to seeing you there. Tables seat up to 8 so there's time to get a group of friends together.
Latest Production
Calendar
Fri 02 Jun, 2023
If this message persists, you don't have javascript enabled. The calendar cannot be loaded.
Past Productions
2019

The Great Bra Unclipping Championships at Garimba..

2017

The Odd Couple..
Ali Baba and the Forty Theives..

2016

Move Over Mrs Markham..
Razzamattazz Variety Show.....
Pantomime: Five Beans for Jack or, The Emporer's New Clothes.....

2015

Dracula.....
Barefoot in the Park.....

2014

2012

2011

2010

2009

2008

2007

2006