Picton Theatre Group Inc.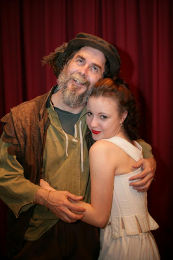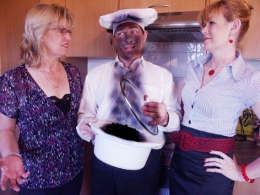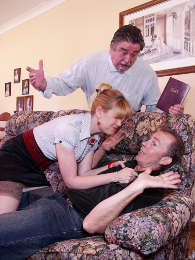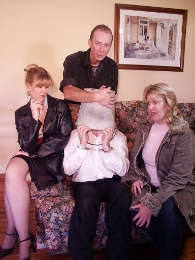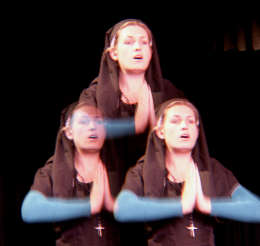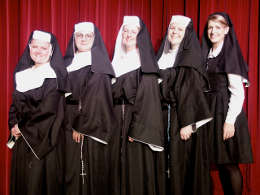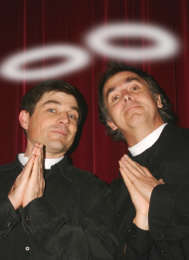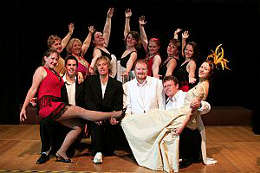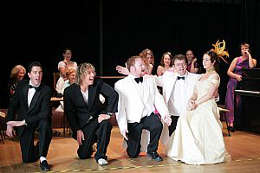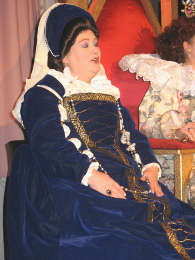 ATTENTION! PTG's next live show opens April 27
'The World Bra Unclipping Championships at Garimba'
PTG will be hosting matinees and dinner shows on the Saturadys of April 27th, and May 4th and 11th for their new outback comedy, the all Australian 'The World Bra Unclipping Championships at Garimba'. There will also be musical entertainment before the show on the evening performances, and details are further below.
Tickets are now on sale
Tickets are available on the Trybooking Website using the link below.


Trybooking for tickets
For our shows, PTG offers their famous 2 course dinner and show option, as well as the option for patrons just to buy 'Show only' tickets for those who choose this. All shows are in Picton's historic Wollondilly Shire Hall, in Menangle St, Picton.
Tickets are $15 for the 2pm matinee shows, and the "dinner and show" tickets are $45 (or $35 for concession). Dinner is from 6.30pm and bookings for all tickets will be available from this page soon to purchase online via TryBooking. 'Show only' tickets to the evening show (starts 8pm) are only $25 (or $15 for concession holders).
Rehearsals for the Picton Theatre Group's latest production are well underway and it is shaping up to be a great piece of entertainment. You will be entertained as the Business Action Group of Garimba, 'BAGG', struggle to find ways to promote their little town and save the struggling businesses.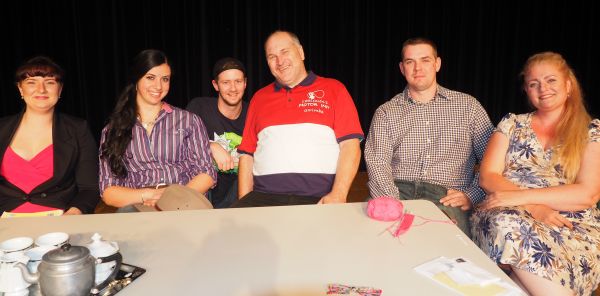 The Picton Theatre Group and Director, Peter Donnelly, are pleased to introduce three NEW performers to our group with local lass Renee Samantha coming onboard as 'Chrissie' the no nonsense farm girl and Secretary of BAGG, Matthew Field as 'Neville', Chrissies commitment shy love interest and Kevin Brest 'Mervyn' local business owner and president of BAGG. Along with our new cast members we welcome back PTG regulars Veronica Proctor as 'Gloria', Neville's mum, Bethany Proctor as 'Rachel' invited tourism agent and Jack Onley as the over enthusiastic 'Troy' whose overactive brain comes up with the competition idea.
The musical entertainment from 7.15pm
Whilst dinner is an optional extra, during dinner time local singing group 'Picton Harmony' will be entertaining patrons from 7.15pm before the show on 27 April and 11 May, and the 'Honey Sippers' will be playing from 7.15pm before the 4th May show. Even if you just have 'show only' tickets for those nights, patrons are still welcome to arrive early to hear the entertainment.
PTG has been performing live plays (comedies, dramas, or musicals) for over 40yrs in Picton, with everyone involved onstage (and behind the scenes) volunteers from the community.
Come and join our Play Reading afternoons
Soon we will be starting our play readsings again.
JOIN IN AS WE READ THROUGH THE PLAY OR JUST COME AND LISTEN. You are welcome to read a part, or just sit and listen. We enjoy tea, coffee, buscuits, and exploring another great play.
All welcome. Just come along to the Picton Uniting Church hall at 4 Lumsdaine St, Picton for 2pm, and finishes by 5pm (including a cup of tea).
Once a month Picton Theatre Group Inc. plans a fun afternoon reading a play together. Anyone who is interested can join us. We literally sit around, have a script to read, and we each get a character's part to read out loud.

Please check back for upcoming shows throughtout the year.
Latest Production
Calendar
Tue 19 Nov, 2019
If this message persists, you don't have javascript enabled. The calendar cannot be loaded.
Past Productions



2016

Move Over Mrs Markham..
Razzamattazz Variety Show.....
Pantomime: Five Beans for Jack or, The Emporer's New Clothes.....

2015

Dracula.....
Barefoot in the Park.....

2014

2012

2011

2010

2009

2008

2007

2006