Picton Theatre Group Inc.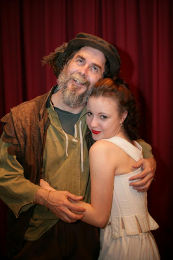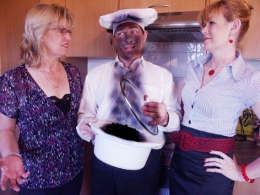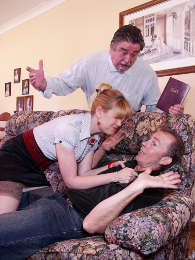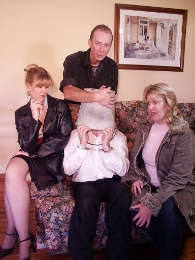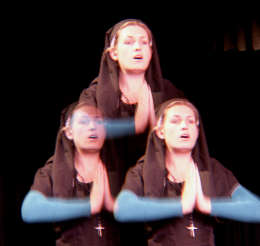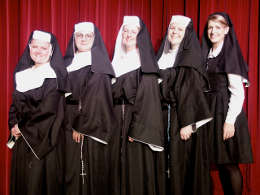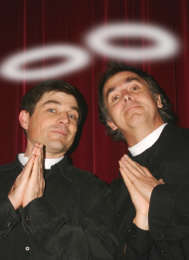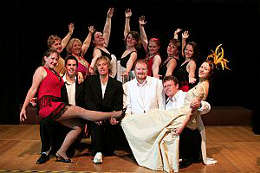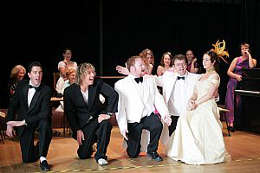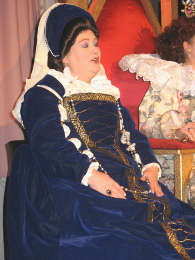 Play On

When a theatre group is offered a royalty-free play "Murder Most Foul" from new playwright Phyllis Montague, the group welcome the chance to put the theatre back into the black for the first time in years. The group tries desperately to put on the play, amid all kinds of maddening interference from its authoress, who keeps revising the script until almost opening night. During the actual performance anything that can go wrong does. At the curtain call Phyllis decides to give a speech on the state of the modern theatre and what befalls her is the madcap climax to this hilarious romp.

Act I: The plot concerns a community theatre that is rehearsing for the opening of "Murder Most Foul". In the opening act, everything that could possibly go wrong just four days before dress rehearsal goes wrong! Actors don't know their lines, they are late for entrances, and the sound effects do not work. The list goes on and on.

In Act II, the day of the dress rehearsal, the actors are in their costumes, but some still don't know their lines or cues for entering. The local author of the play, Mrs. Montague has been constantly coming in with new scenes she is adding right up to the last minute. Gerry the frustrated director of the show whirls around the stage trying to inspire her actors, put up with incompetent assistants and at the same time control the hyperactive playwright.

In Act III, the production of "Murder Most Foul" finally goes on, well sort of. The action is hilarious, fast paced and everything that could conceivably go wrong does. A great comic farce with snappiness and timeliness required to make it work perfectly. For those in the play within the play the ability to jump in and out of character. Will need good actors with the ability to act poorly not just 'hams' - a big challenge. All characters have the potential for the actor to add their personal touch - for all to keep a comic tension tempered with their frustration with their personality.

Lots of fun, frivolity and comic mayhem with solid acting.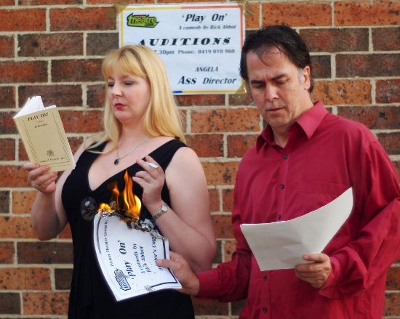 Latest Production
Calendar
Sat 02 Dec, 2023
If this message persists, you don't have javascript enabled. The calendar cannot be loaded.
Past Productions
2023

2023

A Christmas Carol..



2022

A Good Man..

2020

Fawlty Towers..

2019

The Great Bra Unclipping Championships at Garimba..

2017

The Odd Couple..
Ali Baba and the Forty Theives..

2016

Move Over Mrs Markham..
Razzamattazz Variety Show.....
Pantomime: Five Beans for Jack or, The Emporer's New Clothes.....

2015

Dracula.....
Barefoot in the Park.....

2014

2012

2011

2010

2009

2008

2007

2006