Picton Theatre Group Inc.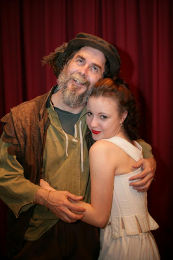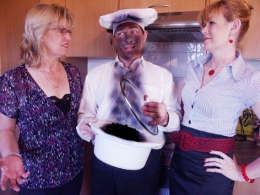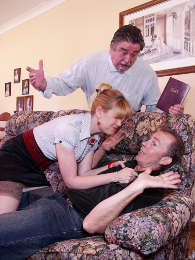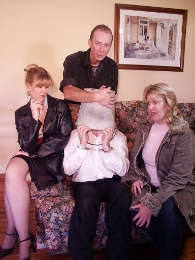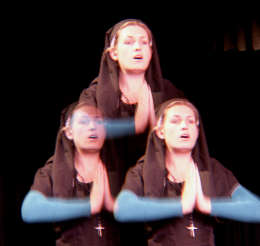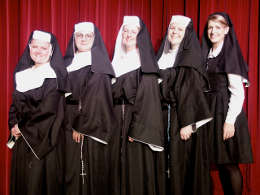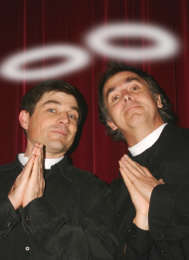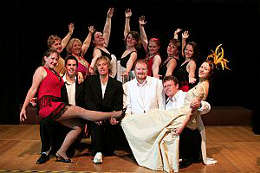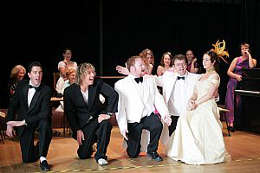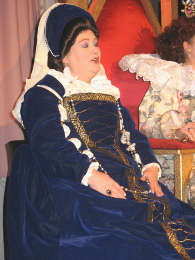 The Importance of
Being Earnest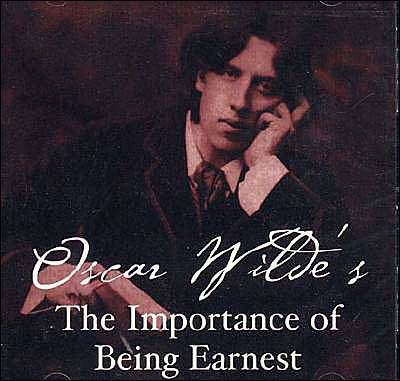 Performed around the world for over 100 years, the play is set in England during the late Victorian era. The play's humour derives in part from characters maintaining fictitious identities to escape unwelcome social obligations. It is replete with witty dialogue and mocks what Oscar Wilde saw as the hypocrisy of late Victorian society. It has proved Wilde's most enduringly popular play, first opening in 1895; its humour timeless and, although highly successful, it proved to be his final play.

Jack is in love with Gwendolen Fairfax, the cousin of his best friend, Algernon Moncrieff. When the play opens, Algernon, who knows Jack as Earnest, has begun to suspect something is not all as it appears. For years, respectable Jack Worthing has pretended to have an irresponsible black-sheep brother named Earnest, who leads a scandalous life in pursuit of pleasure. Earnest is always getting into trouble of a sort that requires Jack to rush grimly off to his assistance. In fact, Earnest is merely Jack's alibi, a phantom that allows him to disappear for days at a time and do as he likes in the city. No one but Jack knows that he himself is Earnest. Until now.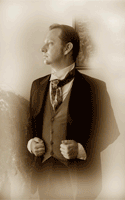 Rehearsals have been going well for our actors who come from all over the Macarthur region. The play is directed by Thirlmere local, Leanne Garrett, who says this witty play is fun for the whole family. Tickets are now on sale for PTG's now famous 'dinner & show', as well as daytime matinees and also concession tickets, all available from the Visitor's Centre in Picton on 4677 8313. Group tables are available and all PTG shows are BYO. For our final performance we have a special supper show commencing at 6pm on Sunday 27th June.
PTG's first show for 2010 will be that classic comedy farce by Oscar Wilde,
"The Importance of Being Earnest"
.
It's been performed many times since first written and even developed into a feature movie, and still entertaining after all these years.
"The show goes on stage in May this year, has many funny angles that the cast and audience always find funny.
"The Importance of Being Earnest"
mocks the upper classes, those who are hypocratic, and the games people play when trying to fall in love,
or just trying to have fun. Small wonder it has been entertaining audiences for over 50 years."
All shows are BYO & Show dates for readers are:
Saturday 12th June 2pm Matinee, 6:30pm Dinner show
Saturday 19th June 2pm Matinee, 6:30pm Dinner show
Saturday 26th June 6:30pm Dinner show
Sunday 27th June 6pm Supper show
Prices are Full price for PTG's renowned 2 course Dinner & show $45, concession $35
Show only full price $25, concession $15
Matinee price a flat $15 for all tickets.
Tickets are easiest to buy over the phone 7 days/week on 4677 8313.
Latest Production
Calendar
Sun 24 Sep, 2023
If this message persists, you don't have javascript enabled. The calendar cannot be loaded.
Past Productions
2023

Cat's Cradle..

2023

A Christmas Carol..



2022

A Good Man..

2020

Fawlty Towers..

2019

The Great Bra Unclipping Championships at Garimba..

2017

The Odd Couple..
Ali Baba and the Forty Theives..

2016

Move Over Mrs Markham..
Razzamattazz Variety Show.....
Pantomime: Five Beans for Jack or, The Emporer's New Clothes.....

2015

Dracula.....
Barefoot in the Park.....

2014

2012

2011

2010

2009

2008

2007

2006