Picton Theatre Group Inc.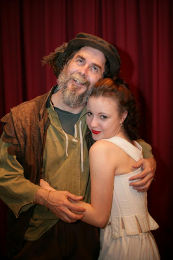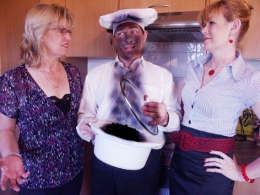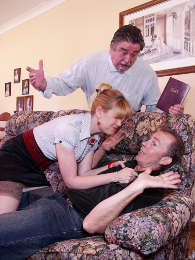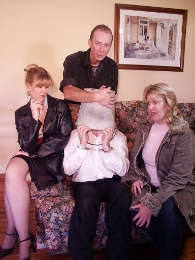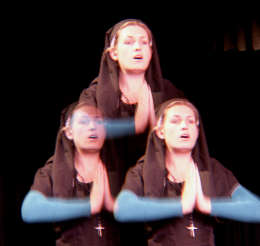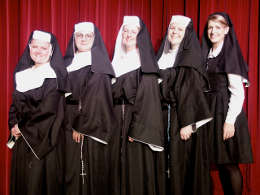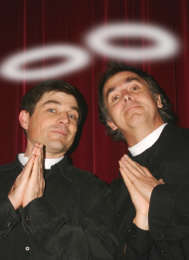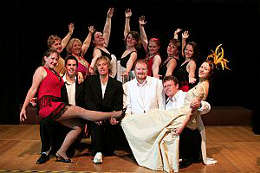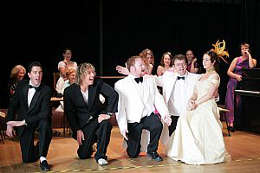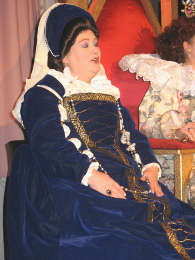 Sin, Sex
&

The CIA
November 2008

The title was an apt description of the assemblage of zany characters that came together in a CIA 'safe house' in the backwoods of Virginia.
A high level meeting of two Governments took place when a storm knocked out any and all communication with the outside world.

Nearly every element of comic farce was present in this show - for an audience, that meant laughter from beginning to end! The cast included a bumbling recent graduate from CIA school, a very amorous female, a retired military man, a disguised OPEC negoiator, an incompetent non-chef, and an 'over the top' Bible thumping preacher and his 'innocent' Assistant.

Click here to view this play's gallery!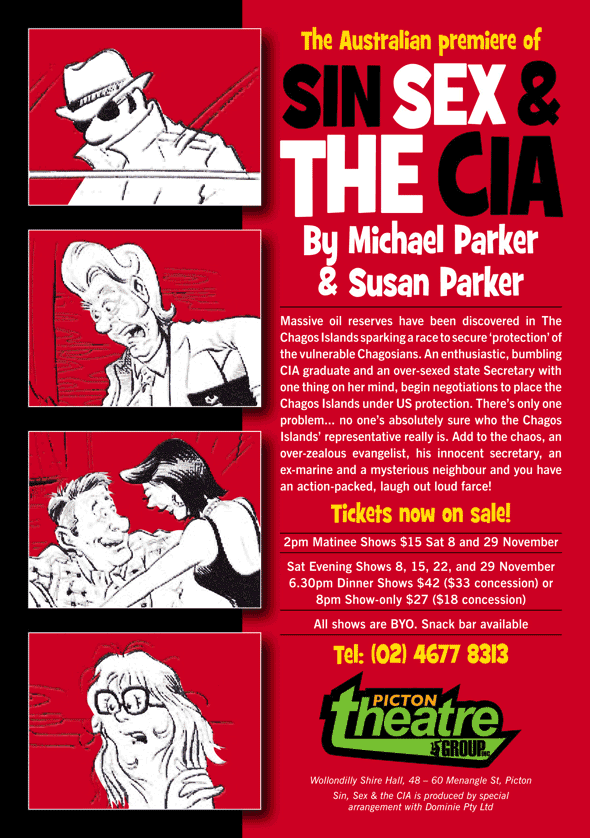 Latest Production
Calendar
Sat 02 Dec, 2023
If this message persists, you don't have javascript enabled. The calendar cannot be loaded.
Past Productions
2023

2023

A Christmas Carol..



2022

A Good Man..

2020

Fawlty Towers..

2019

The Great Bra Unclipping Championships at Garimba..

2017

The Odd Couple..
Ali Baba and the Forty Theives..

2016

Move Over Mrs Markham..
Razzamattazz Variety Show.....
Pantomime: Five Beans for Jack or, The Emporer's New Clothes.....

2015

Dracula.....
Barefoot in the Park.....

2014

2012

2011

2010

2009

2008

2007

2006