Picton Theatre Group Inc.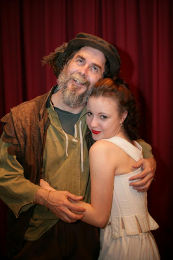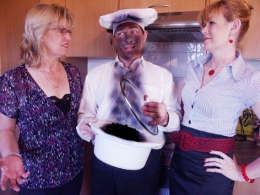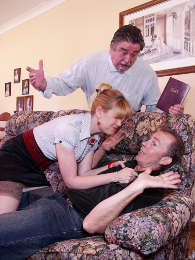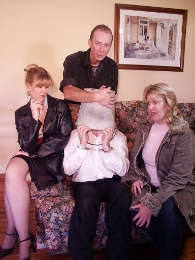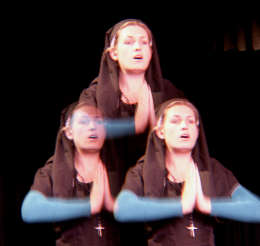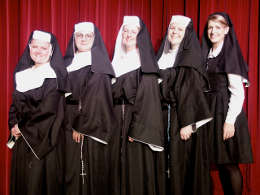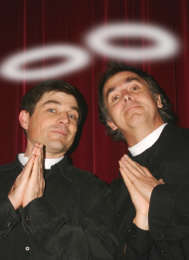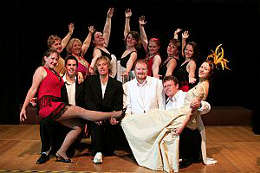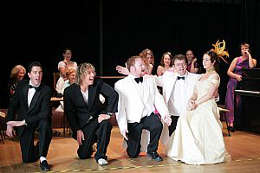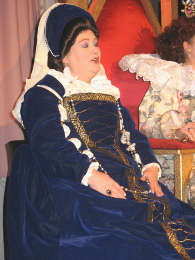 Latest Production
Mum's the Word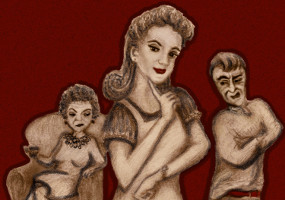 Mum's the Word is a new Australian play by Jay Corr.

The story revolves around an average Australian family, enjoying life and all it has to offer, when 'the mother-in-law', Maxine, decides to pay them a visit. Wayne, the son-in-law, knows that Maxine worships the ground he is going to and there is definitely no love lost between the two.

Characters -
Wayne Wood : middle-aged, husband, playwright, sarcastic.
Karen Wood : middle-aged, housewife, sensible.
Sharon Wood : daughter, 20 years old, works at a supermarket.
Jazza Wood : son, 17 years old, school student.
Maxine Adams : widowed mother-in-law, 69 years old, mother of only child Karen, bit deaf.
Gordo Hartley : widower, psychiatrist, rugby league referee.
Ted Bollum : middle-aged, owns a Laundromat, easy going, husband to Jenny, no children.
Jenny Bollum : middle-aged, wife of Ted.

Season Dates -

September 22, 8pm
September 29, 2pm & 8pm
October 6, 8pm
October 13, 2pm & 8pm
Community theatre is a great way to meet people and get involved in a wonderful theatrical experience. Newcomers are always welcome. If the stage isn't your forte, there is backstage and technical work, costumes, set design and building, and front of house work on offer. All positions are voluntary and extremely rewarding.
Click here to view this play's gallery!
Latest Production
Calendar
Sun 24 Sep, 2023
If this message persists, you don't have javascript enabled. The calendar cannot be loaded.
Past Productions
2023

Cat's Cradle..

2023

A Christmas Carol..



2022

A Good Man..

2020

Fawlty Towers..

2019

The Great Bra Unclipping Championships at Garimba..

2017

The Odd Couple..
Ali Baba and the Forty Theives..

2016

Move Over Mrs Markham..
Razzamattazz Variety Show.....
Pantomime: Five Beans for Jack or, The Emporer's New Clothes.....

2015

Dracula.....
Barefoot in the Park.....

2014

2012

2011

2010

2009

2008

2007

2006